OpenLink Virtuoso - Linked Data
Using RDF Linked Data


To Solve


Real Problems
Situation Analysis

Agility is the timeless pursuit of
enterprises and individuals alike.
In all cases, access, integration,
and dissemination of data is pivotal.
What is Linked Data?
A term coined by Tim Berners-Lee that describes HTTP-based

Data Access

by

Reference

for the Web
An unobtrusive tweak to the Web that accentuates its core architecture

Use of HTTP based Identifiers for Naming "Things"
Implicit association of Identifiers with their metadata.
Using RDF Linked Data To Solve Real Problems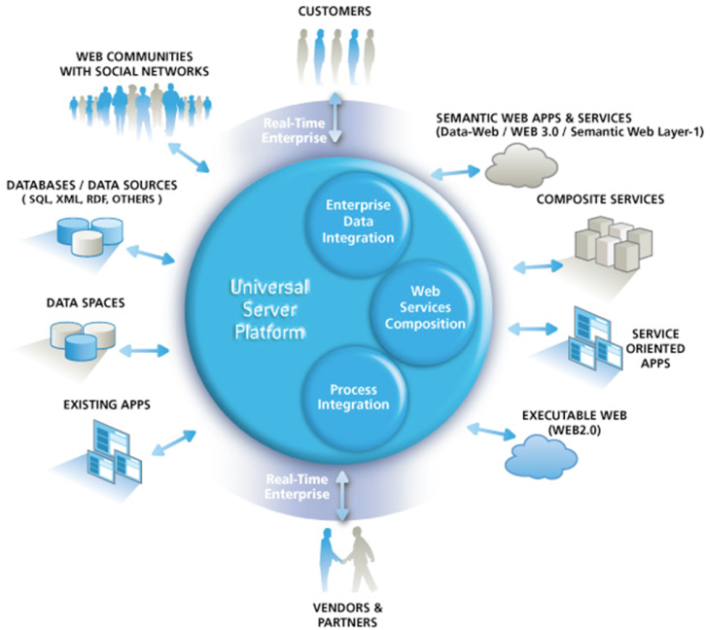 Problems
Identity

- People
- Places
- Ideas
- Other Things

Data Access & Integration
Problem - Identity
Who Am I?
What are my credentials?
Why do I repeat the above each time, across:

Each Web App.
Each Enterprise App.
Solution - Identity Problem
Get Yourself a Data Space that delivers:
A personal HTTP based ID (a URI)
Bind Your ID to an X.509 Certificate
Bind Certificate to your HTTP User Agents (e.g., Browser)
Bind Certificate to your Profile (e.g., a FOAF space).
Solution - Identity Problem Contd.
With your HTTP ID in place you can then
achieve the following:

Visit places on HTTP networks with no login and credentials repetitions (Intranet or Web)
Use ACL based policies to confine data access to specific groups of people.
My Data Spaces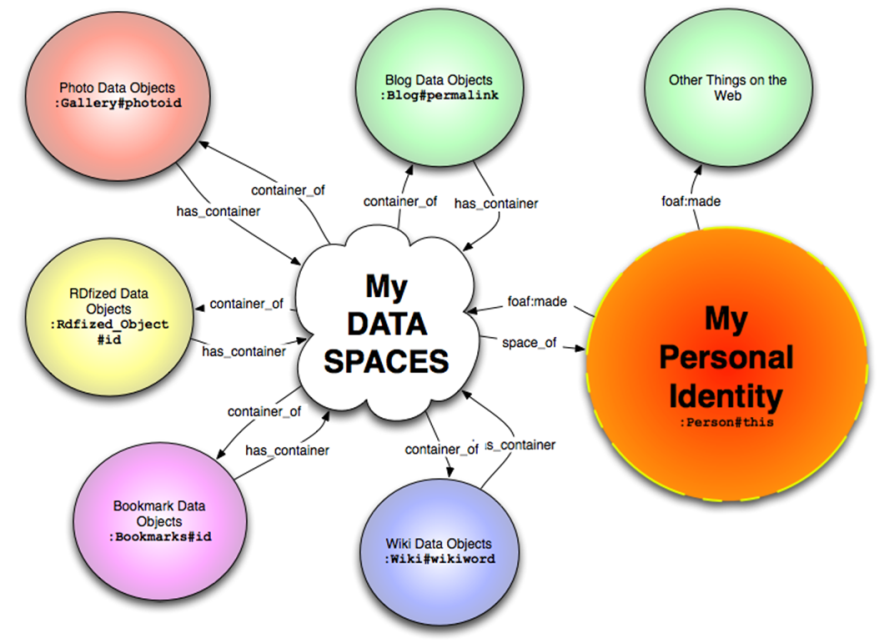 Collective Intelligence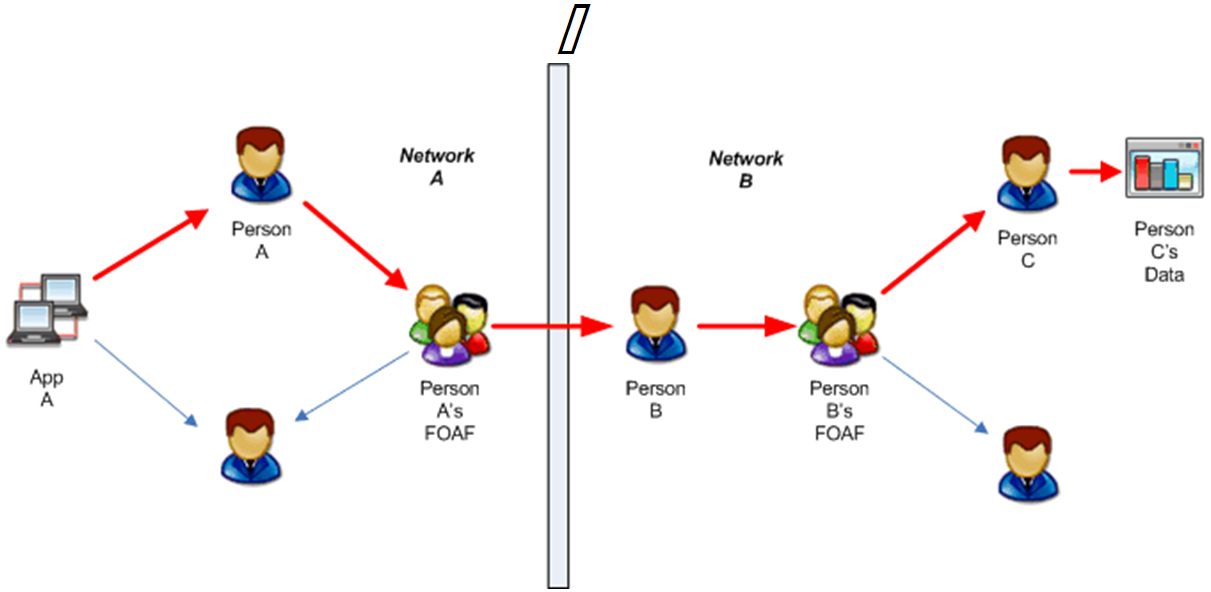 Linked Data - Data Aggregation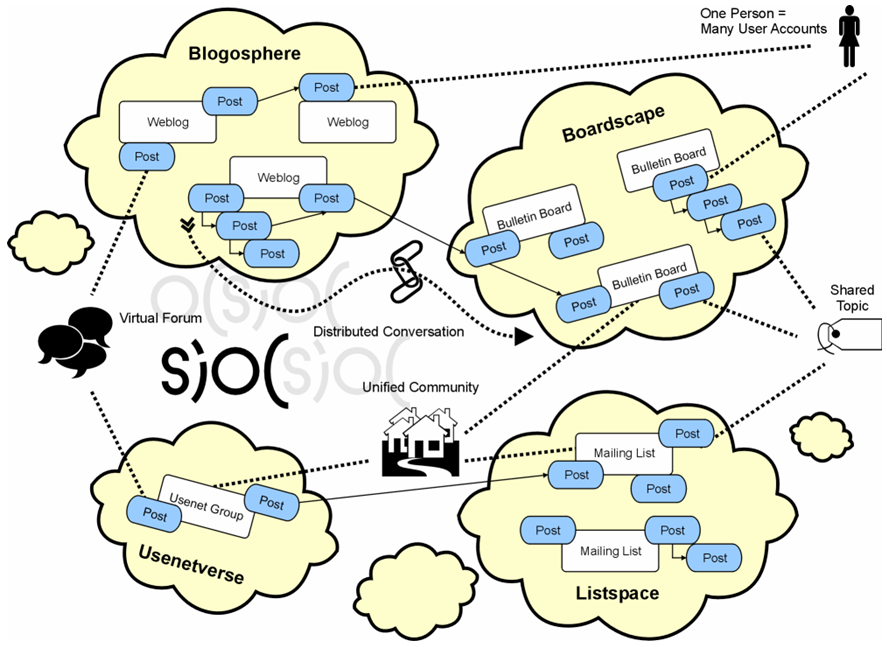 Problem: Data Access & Integration
Enterprise Silos generated by applications bound to:

Disparate DBMS Engines & Data Models
Disparate Development Frameworks

Data Silos on the Web such as:

Social Networking Services
Discussion Forums
Blogs
Wikis etc.
Solution - Data Access & Integration
Use Middleware to generate Conceptual Views over Heterogeneous Data Sources
RDBMS to RDF mapping technology e.g., RDF Views over RDBMS data sources
RDFizers to convert unstructured and semi-structured data to RDF.
Conceptual Views of Disparate Data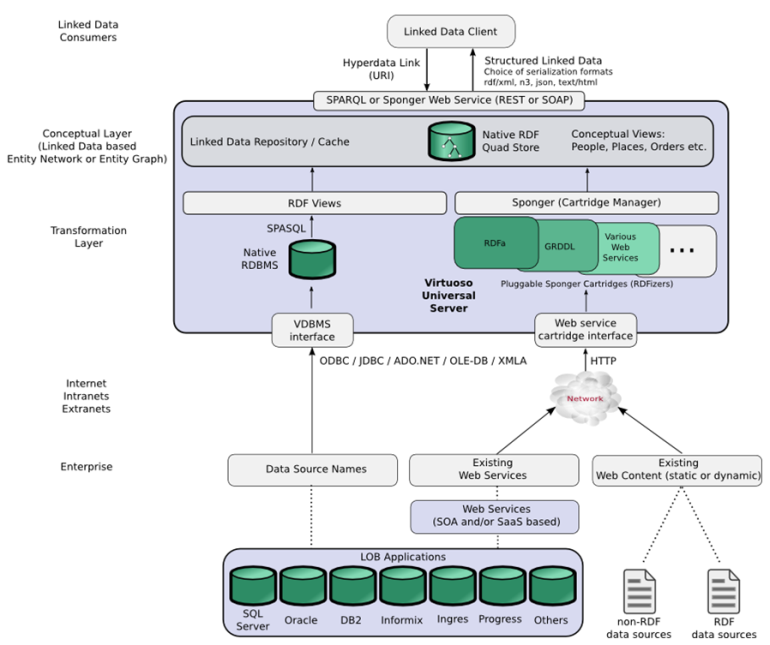 RDBMS to Linked Data - Demo 1
RDBMS to Linked Data - Demo 2
Self Filtering Find (Search++)
Let Us Link Your Data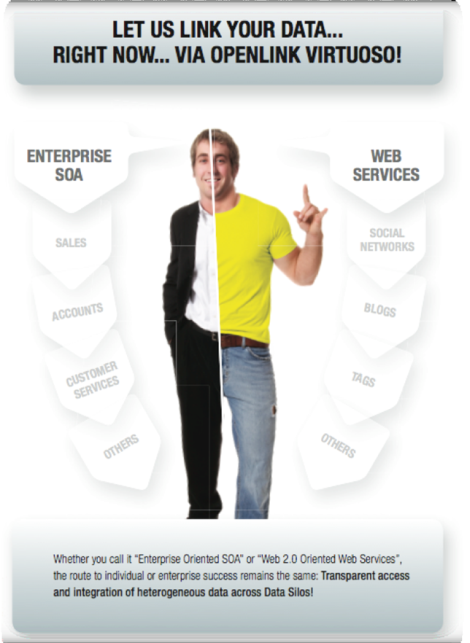 Additional Information
OpenLink Software

:
Linking Open Data Community Projects